IDFS/Care Coordination/Discharge Planning
Courses offered on this page are for UPMC employees only
UPMC is committed to examining processes and approaches to find opportunities to improve to deliver the very best care and create more personalized experiences for our patients. As, both, a care delivery provider and health insurer, we believe in patient-centered, whole-person care at UPMC.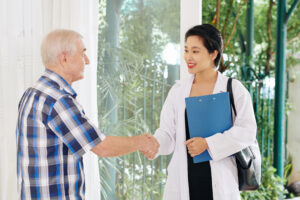 The current approach to discharge planning is complex with many touchpoints for the patient. An opportunity exists to hardwire greater accountability that ensures the patient's care plan is seamlessly coordinated. To improve care coordination and discharge planning effectiveness, across UPMC, we are reimagining our roles and structure. A single Discharge Plan Manager will now be able to manage all the patient's needs for discharge beginning at admission and continuing through the post-discharge call.
The IDFS Clinical Care Coordination and Discharge Planning Staff Education reviews clinical and non-clinical tasks to help prepare new Discharge Plan Managers for their new roles. The self-paced modules and videos will provide baseline education with knowledge checks to ensure comprehension before attending a live training containing additional resources for a robust package of materials to support new Discharge Plan Managers during this transition.
Discharge Planning Coursework Below
Important: Registration for any course within the Clinical Patient Access Coursework must be approved by Wolff Learning Academy. Approvals occur throughout the day, most often occurring the day of registration (Monday – Friday). An automated email will be sent to the learner when course registration has been approved.